Onions 1.5#
Garlic, 2 bulbs
Kale, 1 bunch
YaYa carrots 1 3/4#: carrot apple bread
Mixed potatoes 2#
watermelon radishes: watermelon salad citrus Asian dressing
cabbage, red: braised cabbage with goat cheese and cranberries
Pumpkin: pumpkin smoothie, pumpkin latte 
Butternut squash: cheesy butternut pasta
Mixed lettuce and arugula
Organic Pasture Raised Eggs, dozen
This is the last delivery of the fall CSA. I hope you've enjoyed this season's share. The weather has been mild and has resulted in abundant greens and extra tomatoes this fall. However, all good things do come to an end and it looks like colder weather is on its way next week.
For those who have ordered an extra week of vegetables, they will be prepared for delivery on Wednesday, December 14 during the normal pick up times and at your normal pick up site. If you would still like to receive an extra delivery of the fall produce, you can still email Heather this week to order one.
Remember, we have our frozen wood-fired pizzas in stock in our freezer. Simply call or email me to have them delivered or pick them up at the farm.
If you want to stop in and visit us, we will continue to be at the Winona Farmers Market throughout the winter with frozen soups, diy pizza making supplies, frozen 12″ pizzas, jams, frozen meats, pumpkin pies, and special treats from week to week.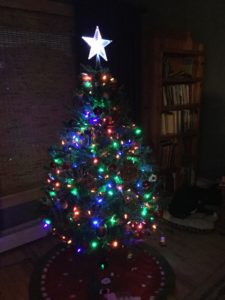 Happy Holidays to you from all of us at Suncrest Gardens! We wish you the merriest of memories and good times with family and friends. Thank you for having us be a part of your family and letting us sustain your lives and health with good food.
Blessings from Your Farmer,
Heather