2017 Farm Memberships…a change from our traditional CSA offerings in the past
Our farm's philosophy has been to be diversified and use what we grow to the fullest while trying to create mutually beneficial systems between animals, plants, and the farm enterprises. Our family tries to eat a diet focused upon seasonal year round local foods and preserved foods in order to enhance variety and nutrition throughout the year. We extended our tradition of eating to our CSA members through a variety of CSA offerings.
However, as my own health and well being has been forced into focus the last couple years, I am more aware of the ease of saying "yes" and adding more enterprises onto an already full plate. Doing more is easy…I did more because I could and I personally enjoy a challenge. It is much more difficult to be selective, say "no", and do the things that make the most sense for your goals and sense of balance. So as we evolve, so does the farm.
We have decided to focus more on our licensed kitchen on the farm. For us, that means creating more ready-to-use foods out of the produce that we grow and utilizing other local foods that may otherwise be wasted. Our offerings will no longer include everything that used to be in our CSA shares. We will not be growing some crops that are difficult for us, crops that do not store or preserve well, or are items that are not sought after regularly by our members. We will continue to broaden our offerings of prepared items which adds to the home cooks convenience.
The new farm membership will be more like a buying club or a "buy-down" CSA that includes a variety of benefits. Curious? Here are some of the highlights to help understand how this system will work. I anticipate accepting memberships in April. You will receive a Suncrest Gardens membership card that will store your credit balance. The card can be recharged as desired, or recycled back to Suncrest Gardens when your membership ends. If you are interested, contact Heather to be added to the mailing list.

Order items that you like and use instead of getting a predetermined box.

Your credit can be used to purchase any items that we sell (excluding facility rentals and catering events).
Purchase items directly from the farm, pizza nights, our online shop, or our Winona Farmer's Market stand using your membership credit.
Pick your items up at the farm or our 

Winona Farmer's Market stand. 

Or we can deliver to local areas within city limits. Minimum order amounts or a small fee may be required for home delivery.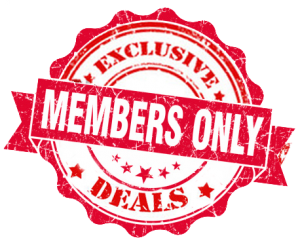 You receive a 10%+ bonus when you sign up for a farm membership card.
Your bonus percentage increases incrementally. If you pay $225, you'll receive $250 in credit. Pay $450, receive $500 in credit. Pay $900, receive $1000 in credit.
Be invited to special farm events.
Be notified of when there are crops available to glean from the fields.
Be the first to try new products and have your input be heard.

Ordering may happen ahead of time online to guarantee your items are available and boxed, ready to be picked up or delivered.
Flexibility on how and when you order a box. Out of town for a month? Simply skip town and resume when you are back home. Need extra food for a holiday or special event? Order it when you want it.
Enjoy more of our ready-to-eat foods that come frozen to help you eat wholesome foods even with your busy schedules.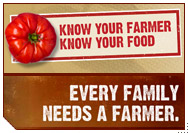 Keep connected with your local farmer and continue to know where your food comes from.
Keep your dollars circulating within our local community.
Enjoy knowing the inside scoop on farm happenings.
Have a place to share with others where you can see your food growing during the season.
Learn how to make your own garden fresh foods during cooking classes.
Work shares available as a barter towards your farm membership credit.
Interested in a farm membership?
Address: S2257 Yeager Dugway
Cochrane, WI 54622
Phone: 608.626.2122
Business Hours:
Winter by appointment only
May-September:
Every Friday 4:30-8:30pm
June-August:
Every Thurs & Fri 4:30-8:30pm